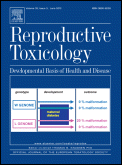 杂志名称:
Reproductive Toxicology
缩写:
REPROD TOXICOL
专业领域:生殖,毒理学
杂志国家:…………………….
出版周期:月刊
2011年影响因子:3.137
杂志主页:http://www.sciencedirect.com/science/journal/08906238
投稿方式:网投:http://ees.elsevier.com/rtx/
收录情况:1. Science Citation Index 2. Science Citation Index Expanded 3. Current Contents – Life Sciences 4. BIOSIS Previews
投稿相关经验:审稿一个月左右,杂志要求不低!
简介及收稿要求:Drawing from a large number of disciplines, Reproductive Toxicology publishes timely, original research on the influence of chemical and physical agents on reproduction. Written by and for obstetricians, pediatricians, embryologists, teratologists, geneticists, toxicologists, andrologists, and others interested in detecting potential reproductive hazards, the journal is a forum forcommunication among researchers and practitioners. Articles focus on the application of in vitro, animal and clinical research to the practice of clinical medicine.
Tags: Reproductive Toxicology, 毒理学, 生殖学